Visitor Counter is essential to show your reader is that how much popular your blog is ! A professional blogger needs to track the visitors. Google analytics is the best way to do it, no doubt. But today i am going to introduce you with histats.com. No other tools can provide such detailed information for free. 😆
I have added Histats visitor widget in all 3 website of mine. You can see one of these at the sidebar of this website. They are running very smoothly without any problem. So if you have multiple website you can track them with your single account. Histats will provide you a lot of attractive counter widget to show on your website. There are a lot of Plugin for WordPress blog but Blogspot has got no plugin. But if you have a lot of plugin in WordPress it may slow down your website, and certainly you dont want it.
What will you get in your counter:
Visitors today
Total visitors
Page view today
Total page view
Users Online
So if you have decides to put a visitor counter widget I, Please follow the below procedure.
How To Add Visitor Counter Widget:
1. Go to http://www.histats.com/ and register.
2. Log in to control panel.
3. Click on Add a website.
4. Fill out the form with Correct information of your website. You can put a Page View Start value and visitors start value.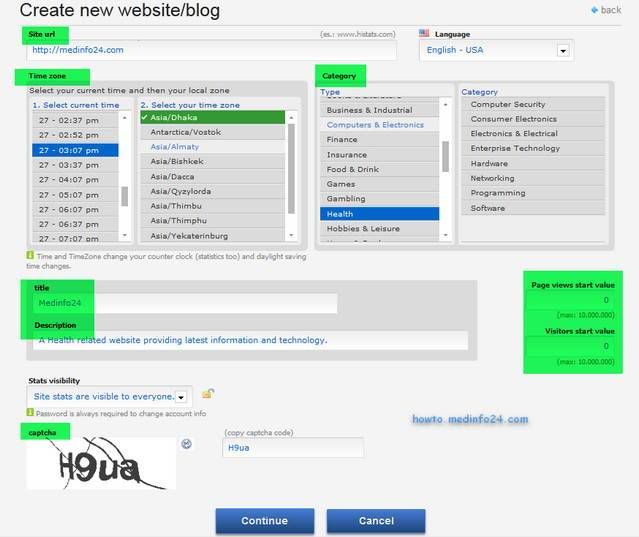 5. After adding your website, Click on the website link to go stats page.
6. Click on the counter code on the right upper corner.
7. Click on Add a New Counter.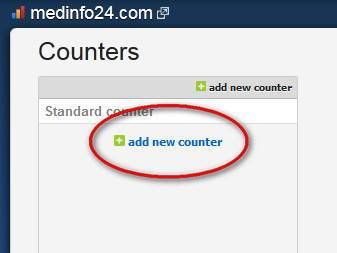 8. Now choose your favorite counter on the basis of your website design.
9. Select which information's will be displayed on your counter. I usually prefers all  of those. 
10. Click on Save and you will be taken back to Counter page.
11. Click on the counter Id and you will get the code in various format. Copy and Paste this code in your HTML editor where you would like to display the counter, at the bottom of the page, in a table, div or under a menu.
For Blogspot: Go to Layout>Add a Gadget> HTML/JavaScript> Copy and Paste this code> Save
For WordPress: Go to Dashboard> Appearance> Widgets> Drag and Drop Text Widget> Copy and Paste the code.
Duplichecker Visitor Counter:
If this is too painful for you, you can check out this beautiful Widget from here.
Duplichecker has made this Visitor Counter that is easy to implement and no registration requires. Also a lot of graphical presentation here. So take a look at this Visitor Counter